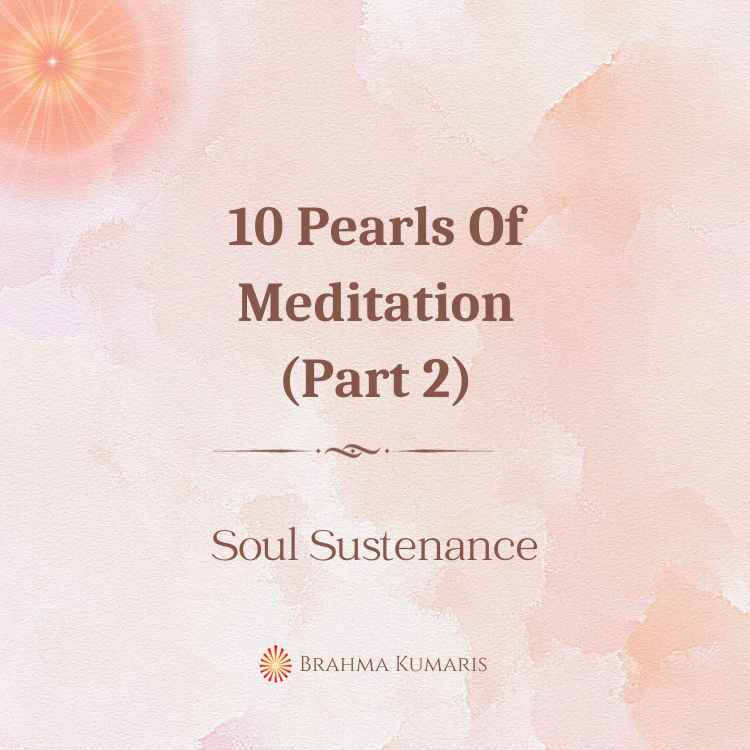 10 Pearls Of Meditation (Part 2)
Look in the mirror of God's remembrance everyday and make yourself beautiful with all qualities and powers. You are a reflection of God's goodness. Look at others with the vision of this goodness and they will also become beautiful.
Talk to God all the time. Tell him – You are my most valuable friend and companion. You are with me at every step. I hold your hand, I experience your blessings, I feel I am in your heart and I forget all my sorrows and difficulties.
Whenever you feel stressed, call God down from the soul world. Experience the Supreme Being of Light in your home, at your workplace, radiating his rays of power all around and making the atmosphere charged with positivity.
Every hour travel to God in the vehicle of soul consciousness and sit in front of him in the soul world. Unburden yourself, tell him your problems, take his guidance and experience his love. Become light and relaxed.
Your remembrance of God is a light house for the world. Visualize every evening for a few minutes – I am an angel of goodness and strength. I travel the entire world with God, radiating his light of qualities to everyone.
Express your love to God before sleeping. Write a letter to him. Connect with him through different relationships and sleep in his lap of the light of love, completely secure and protected from the world's negativity.
To Find Nearest Rajyoga Meditation Center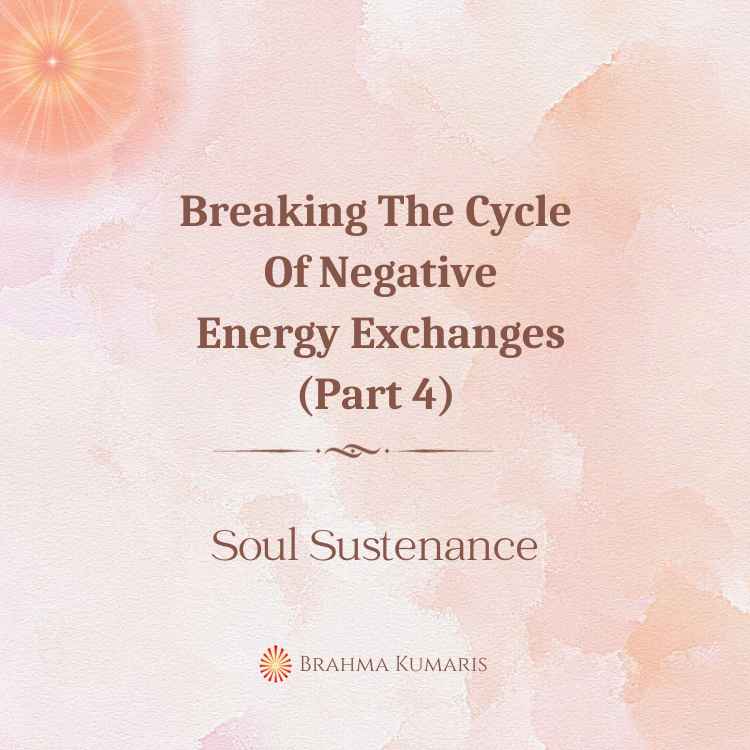 One of the root causes of negative energy exchanges between any two people is a clash of personalities or natures. This can happen between two
Read More »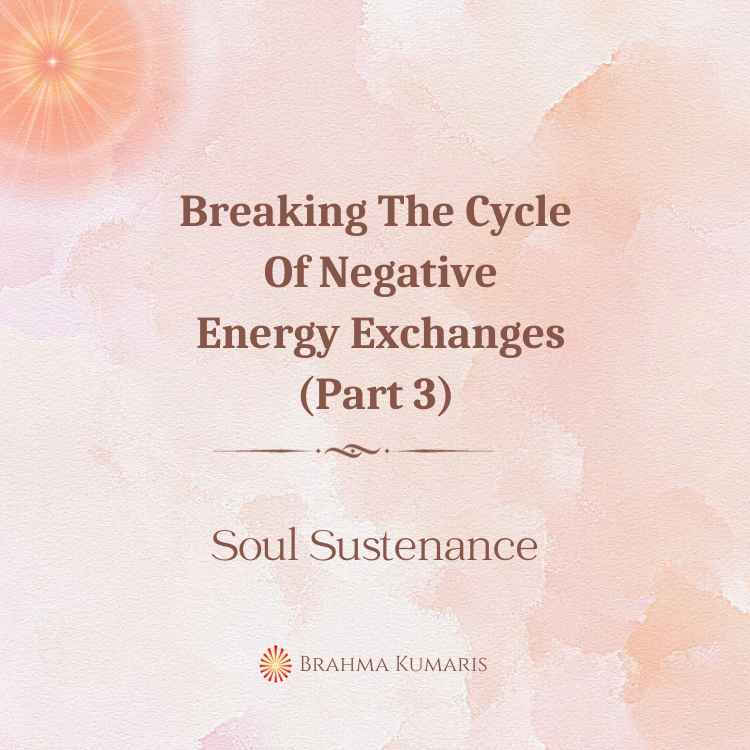 A simple positive response in breaking the cycle of negative energy exchanges with another person is the deep inner realization that the other soul is
Read More »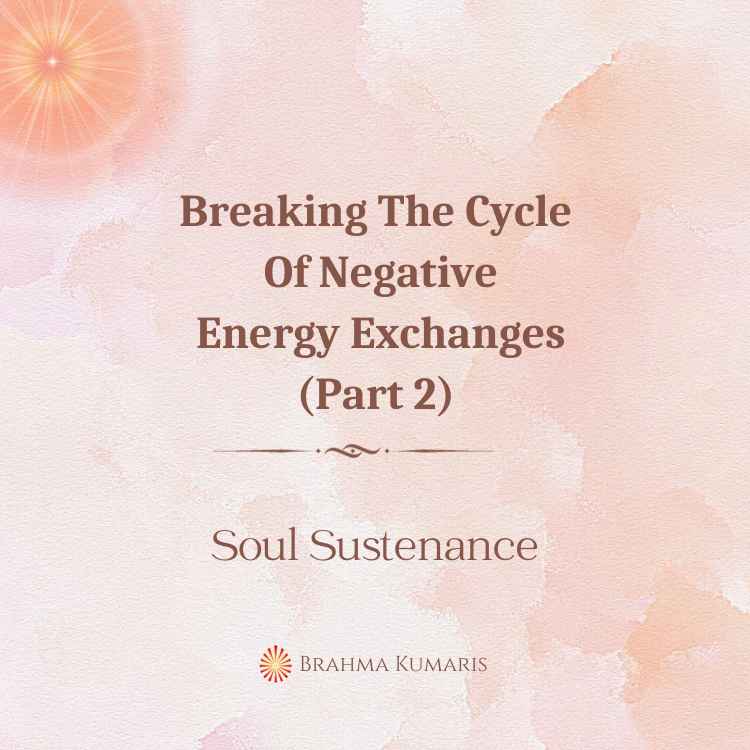 The foremost method to break the cycle of negative energy exchanges with another person is one of self-transformation. The most basic level of self transformation
Read More »