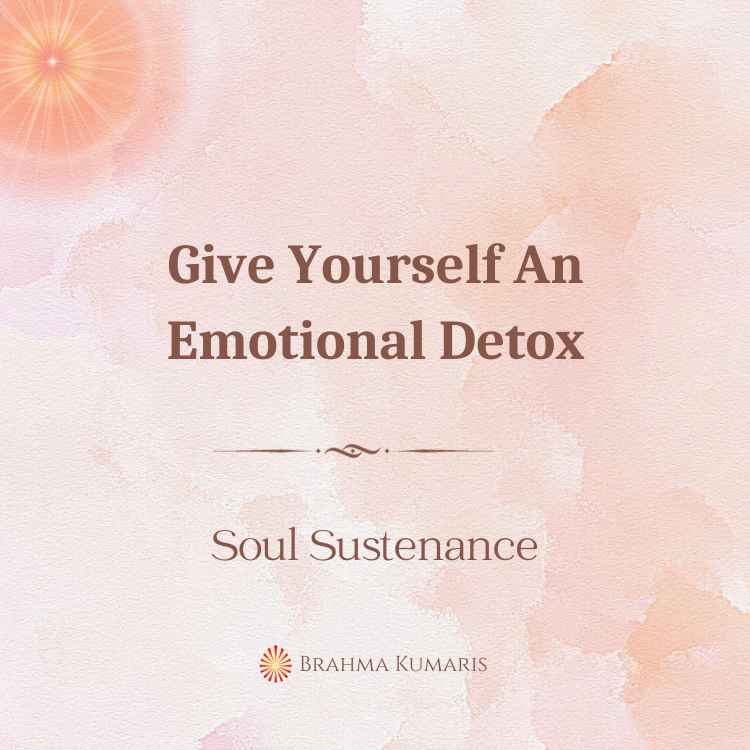 Give Yourself An Emotional Detox
Are you in a habit of checking your phone or laptop every few minutes to read messages from different media sources? Do you evaluate the quality of information you consume? Do you listen, read and watch everything coming your way? Just as food nourishes the body, information nourishes the mind. Every piece of information we consume is a source of our thoughts. Today not just our phones but our mind is flooded with information. In the name of news and entertainment, we consume energies of violence, hatred, ridicule and manipulation. So our thoughts reflect shades of anger, fear and stress. We are what we read, watch and listen. To keep our thoughts pure and positive, we need to filter the information we are taking in. The next time we receive any message, let us reaffirm, I am on an emotional diet. The information I consume and share with others is pure, positive and powerful and fills me with happiness, harmony, kindness, sharing and caring. I delete negative messages without even going through them. I keep my mind and intellect positive and clean at all times.
The digital world has made it challenging for some of us to reconnect with the real world. With media flooding our gadgets, we are all going through a content overdose. Most messages focus on negative stories, give us negative opinion about people, things and the world, and heighten the negative levels in our minds. Sit back and check how you control your daily media intake. When you consume only positive information, your mind has raw material to create only positive thoughts and feelings. You will help yourself immensely by avoiding gossip, judgment and insult – all in the name of entertainment or being well-informed. With less distraction and more time, your days will be more productive and relaxed. So enjoy your time online but maintain an inner awareness all the time of what you consume.
To Find Nearest Rajyoga Meditation Center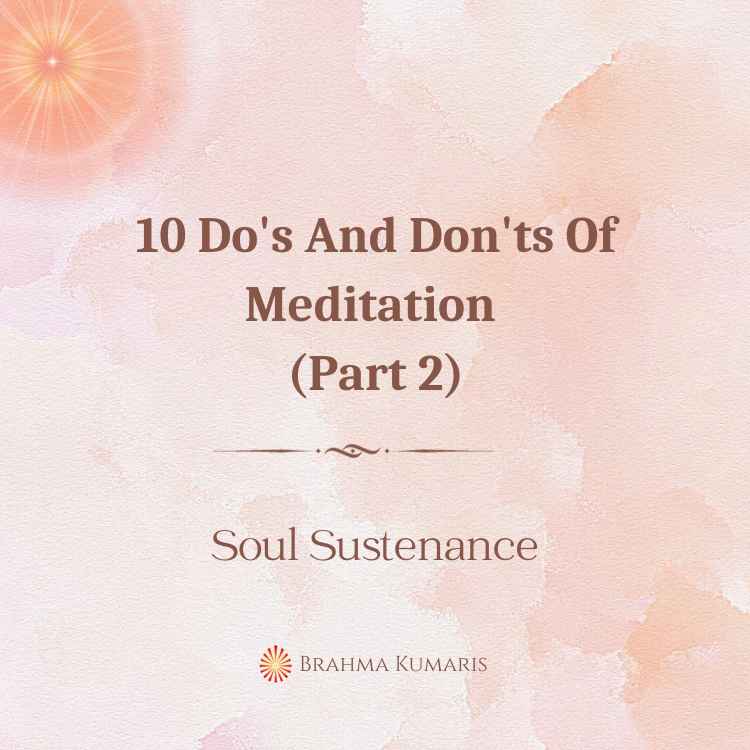 Experience Being A Soul And Seeing Other Souls In Action – An important foundation of meditation is soul consciousness, which is feeling and experiencing yourself
Read More »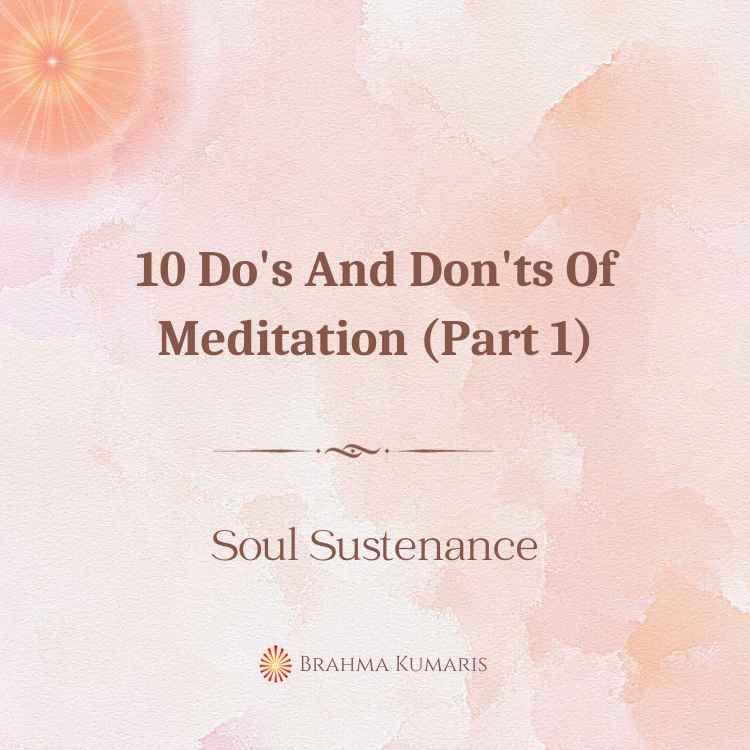 Begin Your Meditation With A Positive Thought – Before beginning your meditation, create a positive thought that you are a pure and peaceful soul and
Read More »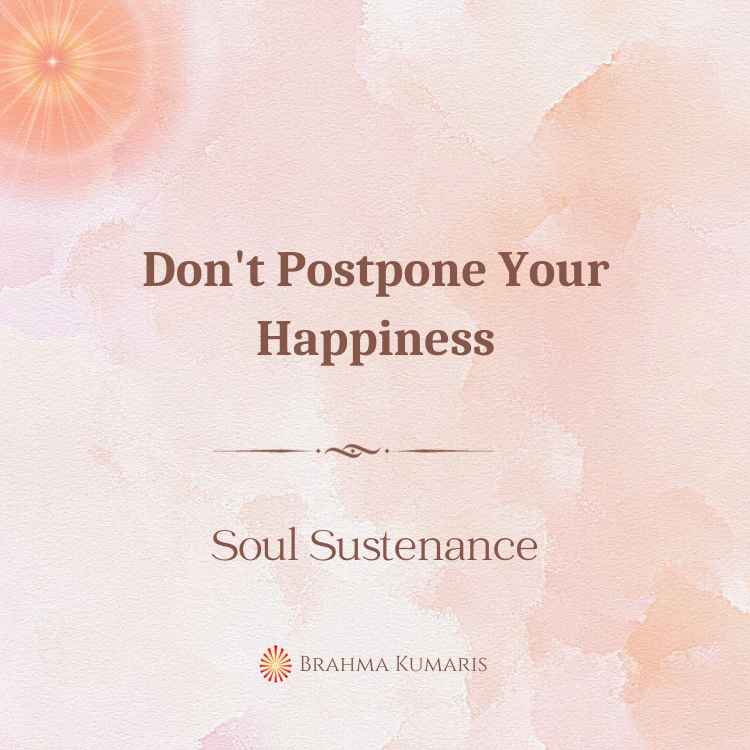 Happiness is the one feeling we all seek to have at every moment. Yet, we ourselves make it conditional by programming our mind to postpone
Read More »