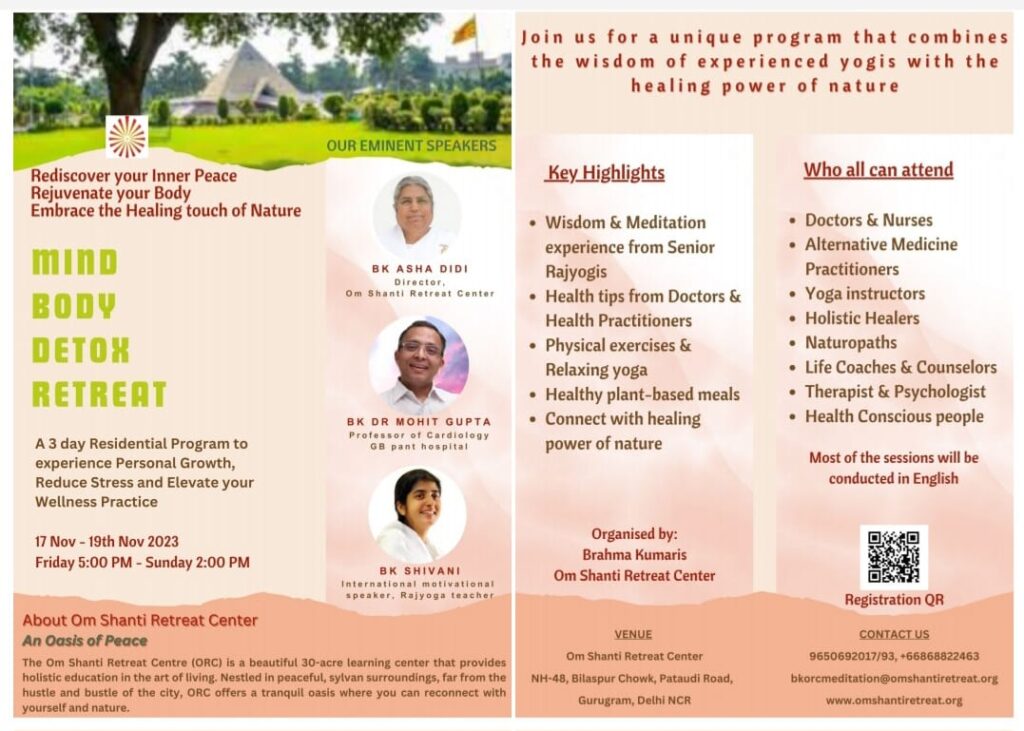 Mind Body Detox Retreat
9
9 people viewed this event.
Join us for a unique program that combines the wisdom of experienced yogis with the healing power of nature.
Key Highlights –
• Wisdom & Meditation Experience from Senior Rajyogis
• Health tips from Doctors & Health Practitioners
• Physical exercises & relaxing yoga
• Healthy plant-based meals
• Connect with healing power of nature
Who all can attend –
Doctors & Nurses
Alternative Medicine
Practitioners
Yoga instructors
Holistic Healers
Naturopaths
Life Coaches & Counselors
Therapist & Psychologist
Health-Conscious people
Most of the sessions will be conducted in English.
Arrival: 5pm Friday 17 November 2023
Departure: 2pm Sunday 19 November 2023
For Registration Scan QR Code ->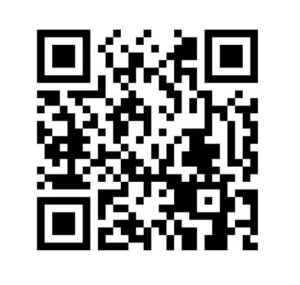 For more information connect / WhatsApp: +91-9650692017 / +66868822463