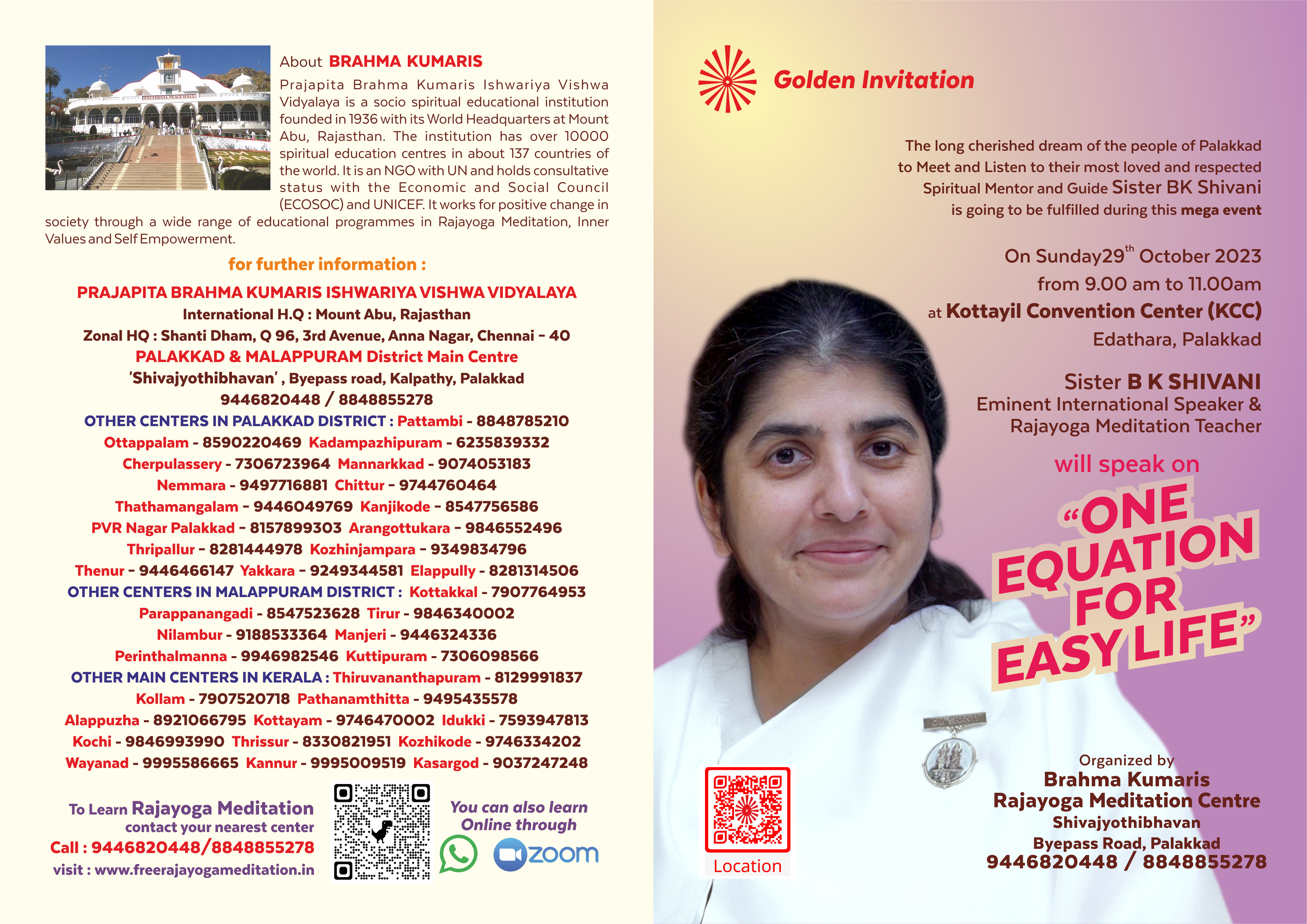 One Equation for Easy Life
18
18 people viewed this event.
We all have been seeking a magical formula with which we can easily tackle all the problems we face – A formula that can help us take control back. A formula that helps us remain calm irrespective of the chaos happening around. But does such a formula actually exist? YES, says Sister Shivani. By making small changes in our mindset and lifestyle, anyone can be a beneficiary and promoter of this formula.
Sister BK Shivani who is the epitome of 'Saral Jeevan' will share her insights from her own practical life, when one of the most sought after orators of modern times arrives at Palakkad to crack that magical formula, please make sure you are there to experience the magic.
Brahma Kumaris lovingly invites you.
Registration is Free but Mandatory.
Notes –
• Passes will be issued through Email/SMS/Watsapp.
• Please bring a PASS with you or you can show it in your mobile.
• Please be in your seats by 8:30 am.
• Gates will be closed by 8:45 am.
• Children below 15 years are not allowed.
• Program will be in ENGLISH there will be no translation.
• Please keep your mobile switched OFF upon entry to the hall.
To get the Location easily. Scan the Code

For more information connect : +91-9446820448 / +91-8848855278