Nestled in the lap of the Aravali ranges, this  beautiful campus gives the viewers an amazing, high tech, interactive spiritual experience and where spiritual knowledge will be shared through use of latest technology for bringing enlightenment in society.  The silence & tranquility of the campus provide an atmosphere for self-exploration & unique spiritual experiences. Spread over 5.5 acres of natural beauty. It is located just 500 meters away from Shantivan (Mount Abu) the International Head Quarters of the Brahma Kumaris worldwide.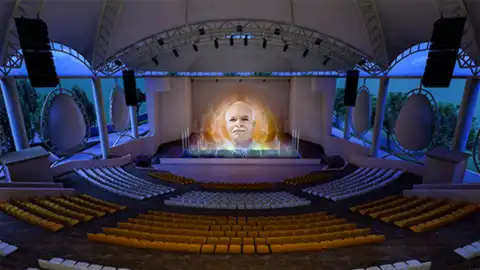 Aqua Laser Show
It has a 2000 capacity theater complex in which Aqua Laser shows will be conducted continuously that gives a clear understanding of the way to practice Rajyoga Meditation and inspiring sessions on inculcating values and virtues in daily life.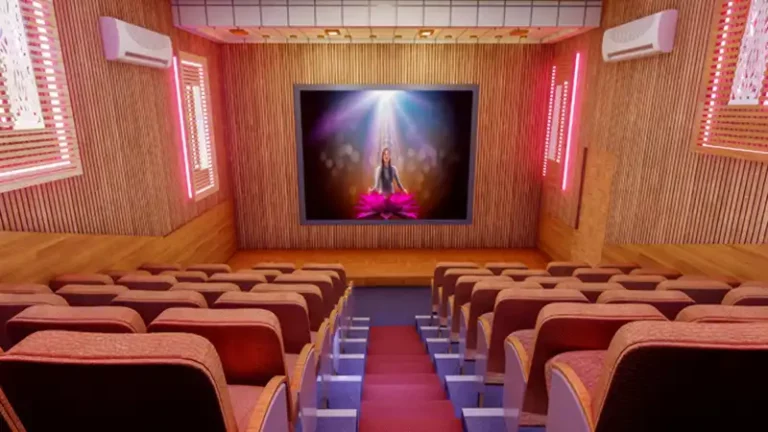 3D Meditation Experience
The complex also has an auditorium where 3D movie shows are conducted. The shows give an experience of peace through guided meditation. There will also be several other shows about spiritual knowledge. The shows will be conducted in various languages.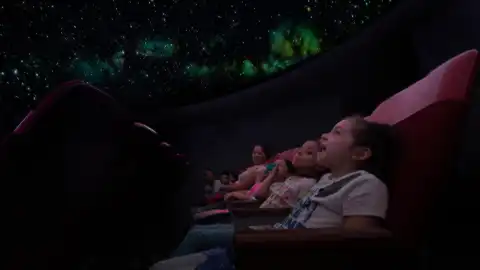 Meditorium
Meditorium – this will be another unique attraction of the campus. The term is a combination of Meditation and Planetarium. Here, the audience will be able to watch shows on the round curved ceiling. It is entertainment embedded with enlightenment.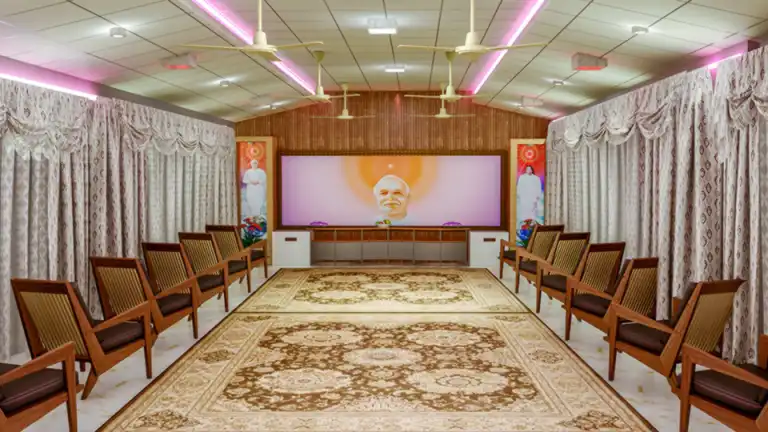 Meditation Room
A Meditation Room will ensure that any visitor can sit there, experience the stillness, silence, and ambiance and take home the feelings of peace and silence.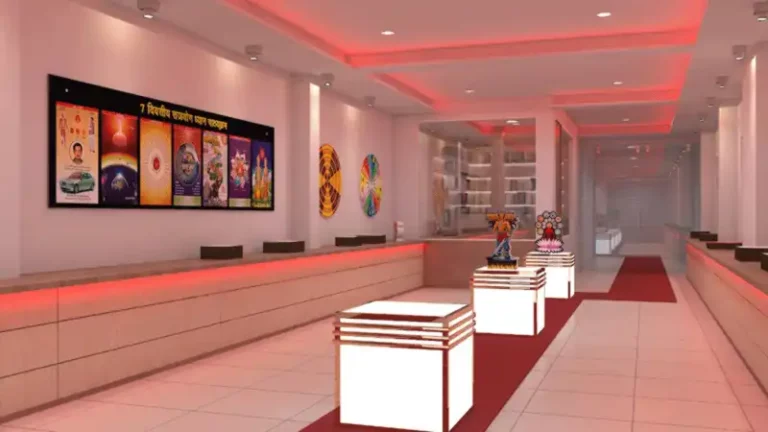 Rajyoga Thought Lab
Thoughts create our Destiny. One more attraction is The Rajyoga Thought Laboratory, which is a novel concept focusing on empowerment at the thought level. It is based on the principle that thoughts are the creation of the human mind and with the practice of meditation and spirituality, one can master their thoughts.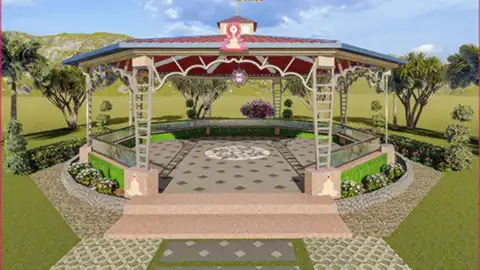 Children's Park
It is a unique project aimed to harness the hidden and still untapped inner power of the mind of an individual. It provides an individual with the opportunity for discovering the true self, help in developing a positive attitude, and the art of channelizing thoughts in a positive, powerful, and purposeful direction. Spiritual tools including meditation, reflection, visualization, appreciation, and listening… are used for learning.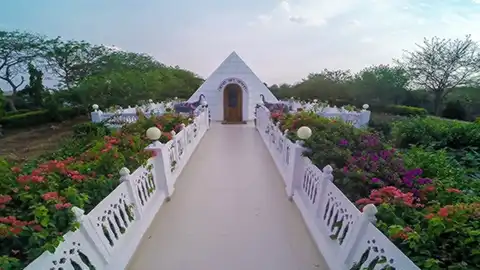 Meditation Pyramid
Another attraction is the Meditation Pyramids. Here, one can spend time in total solitude and silence.
Dadi Prakashmani
Wisdom Park