This is a 15 minutes Rajayoga Meditation Commentary guided by Sis. Shivani in Hindi. It is for Beginners to learn how to meditate.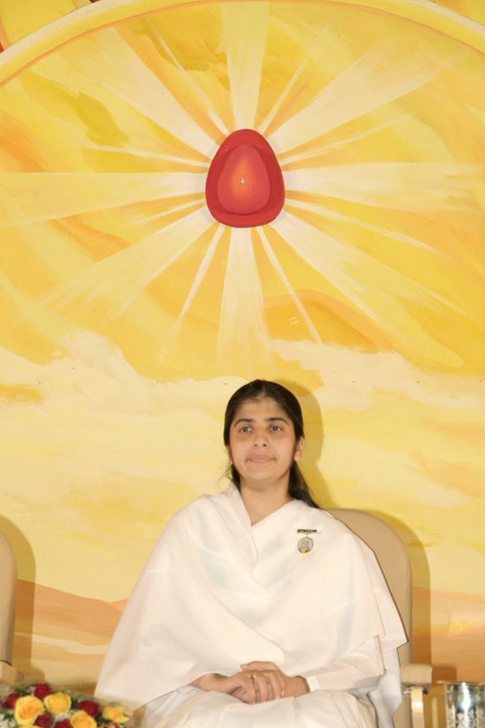 BK Shivani - A Recipient of prestigious Nari Shakti Puraskar
BK Shivani has been a practitioner and a teacher of Rajyoga Meditation that is at the heart of the teachings of Brahma Kumaris World Spiritual Organization, since 1996.
First telecast in 2007, her widely popular television show aimed at self-transformation, Awakening With Brahma Kumaris enjoys the rare distinction of having completed 2,000 episodes. For over a decade, the show has empowered individuals from all walks of life in India, USA and Canada, UK, Africa, Australia, New Zealand, Middle East and South-East Asia. Viewers have overcome mental stress, depression, addictions, low self-esteem and unhappy relationships, by taking personal responsibility of their emotions.
In March 2019, BK Shivani was awarded the prestigious Nari Shakti Puraskaar, the highest civilian honor for women in India, for her role in transforming human behaviours. The award was conferred by His Excellency Mr. Ram Nath Kovind, the Honorable President of India. Since 2017 she has been appointed as a Goodwill Ambassador by the World Psychiatric Association. For her excellence in empowering Spiritual Consciousness, she was honored with the Women of the Decade Achievers Award by ASSOCHAM Ladies League in 2014.
Being Shakti - Video Series
BK Shivani explains that each time we get disturbed with other's behaviours, we need to remember – it is we who have to live with ourselves. Other people can move away from our anger, pain, fear or hatred. But we cannot move away from our self. So it is important not to lose our peace in any circumstance. Even if the mind is disturbed we need to give it answers and silence it.
BK Shivani explains that any karma we do repeatedly becomes our sanskar. If we change our sanskars, the outer behaviour will automatically change. With spiritual understanding and meditation we can change our sanskars. Sometimes when we are unable to change it inside, let us ensure that the negative sanskar does not come into behaviour.